Pool/Getty Images News/Getty Images
If the wave of success that carried women candidates to elected office this year continues, female politicians will rise through the ranks like never before. From city council to Congress, countless women spend their days tackling public policy, and there are multiple
female politicians you should look out for in 2019
.
A record number of women were elected to the U.S. House of Representatives last week, but women actually made major gains across all levels of government.
Nine women were elected governor
, matching the previous record, women helped
Democrats flip seven legislative chambers
in six states, and multiple firsts were made for women elected to statewide office.
Despite the progress, though, men still dominate state politics, just as they do on the national level. But local representatives are the ones deciding many of the policies that affect people's day-to-day lives — whether it's funding for public schools, the quality of local infrastructure, or access to abortion. These women holding elected office at the state level have already made names for themselves at home, but it probably won't be the last time their names come up on the national stage. You'll want to pay attention to what they do over the next few years regardless of where you live.
Gretchen Whitmer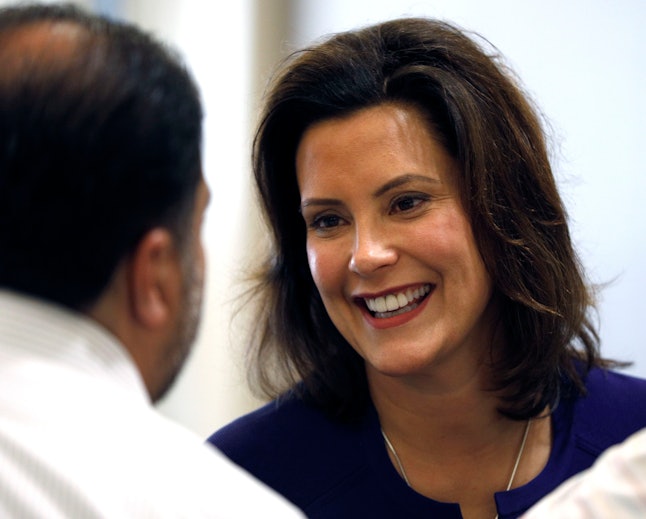 Bill Pugliano/Getty Images News/Getty Images
Gretchen Whitmer won
a closely watched governor's race in Michigan. As a former Democratic state representative and state senator, she's no stranger to politics in the Great Lakes State, but she catapulted herself into the national spotlight by successfully flipping the governor's mansion from red to blue. On the campaign trail, she promised to be a fierce champion for reproductive rights and work with the state legislature to
protect access to abortion
.
London Breed
Pool/Getty Images News/Getty Images
Elected
San Francisco's first black woman mayor
in June, London Breed stepped in to lead the city after former Mayor Ed Lee died suddenly. She previously served as the president of the San Francisco Board of Supervisors, and her story of growing up in poverty, her brother going to prison, and her sister dying of a drug overdose, makes her political rise that much more inspiring. Since becoming mayor, she has vowed to make the city's housing market for affordable,
as she's a renter herself
.
Kim Reynolds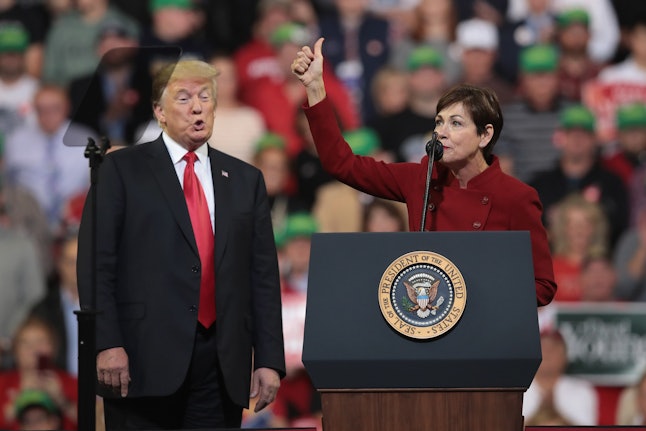 Scott Olson/Getty Images News/Getty Images
Republican Gov. Kim Reynolds has found allies in the Trump family, as both the
president and Ivanka publicly endorsed her
in the 2018 election. She took over as governor of Iowa last year when POTUS appointed former Gov. Terry Branstad as the U.S. ambassador to China and then won last week's election to keep her seat. In May, she signed the
nation's most restrictive abortion ban
into law, which was temporarily blocked in court the following month.
Vi Lyles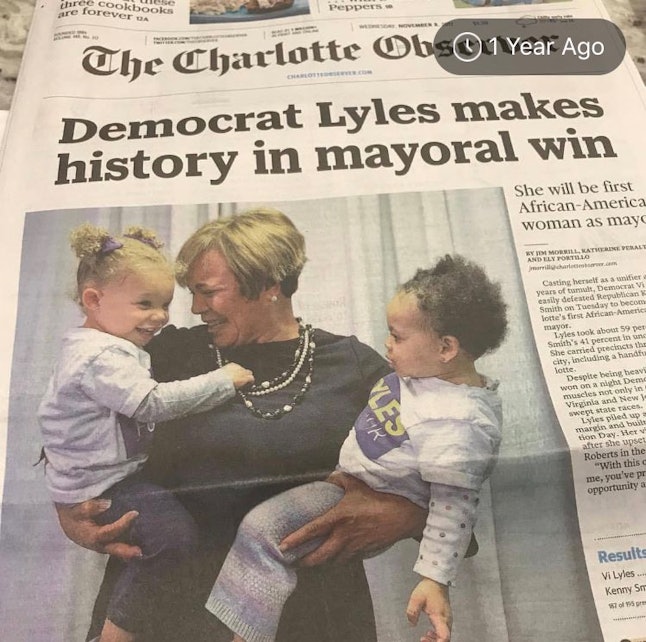 vilyles on Twitter
A few cities have elected their first black woman mayor in the last year, including Charlotte, North Carolina. But on top of making history, Bloomberg Cities notes that
Democrat Vi Lyles
is
"among the most qualified for the job"
after serving as Charlotte's budget director, assistant city manager, and a city council member. Like Breed, she's focused on
increasing affordable housing options
by proposing more government subsidies for the construction of low-income housing.
Letitia James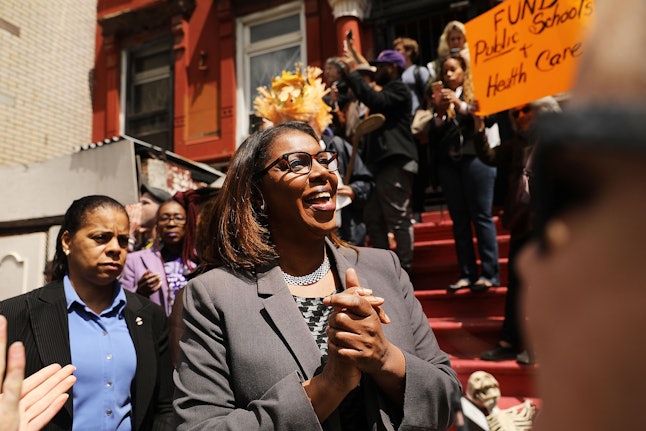 Spencer Platt/Getty Images News/Getty Images
New York Attorney General-elect,
Democrat Letitia James
, doesn't shy away from a fight. In her role as New York City public advocate, she
sued the city over tenants' rights
, the foster care system, and a lack of air conditioning on buses for mentally disabled children,
The New York Times
reports. She was previously the first black woman elected to citywide office in NYC, and this year became the first black woman elected to statewide office in the Empire State.
Michelle Lujan Grisham
Alex Wong/Getty Images News/Getty Images
The current Democratic U.S. House representative will leave Congress in January to lead her home state of New Mexico. She'll be the state's
first Democratic Latina governor
and previously served as New Mexico's Health secretary, working to expand the number of school-based health centers and
establishing teen pregnancy prevention programs
, according to her Emily's List endorsement.
Peggy Flanagan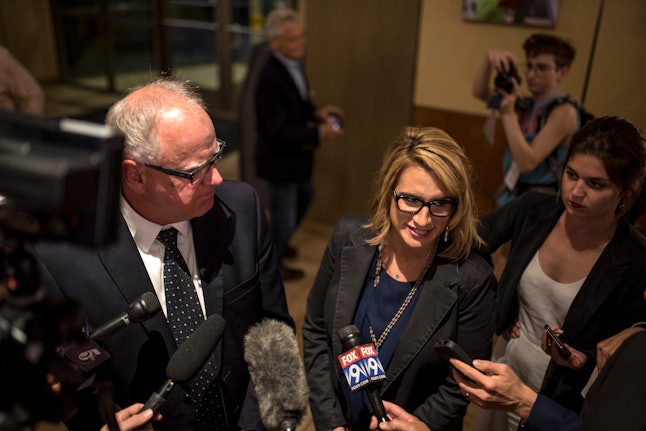 Stephen Maturen/Getty Images News/Getty Images
The next lieutenant governor of Minnesota, Democrat Peggy Flanagan, will be the state's first Native American and first woman of color to serve in statewide office. A current member of the state House, Flanagan previously worked for a a nonprofit child-advocacy organization and co-chaired a
campaign to raise the minimum wage
in Minnesota, according to her campaign website.
Juliana Stratton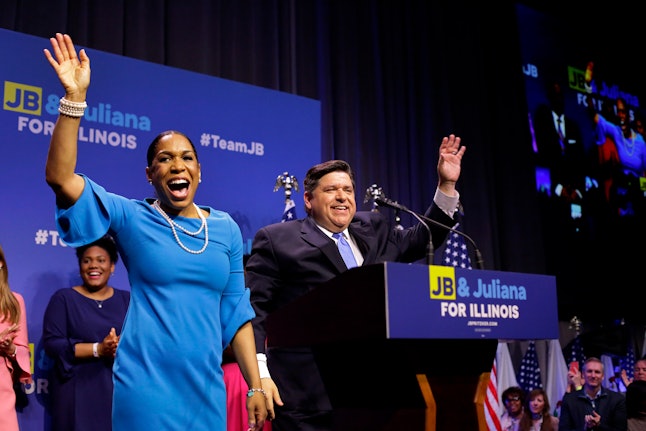 Joshua Lott/Getty Images News/Getty Images
Another state will soon have its first woman of color serving as lieutenant governor after Democrat Juliana Stratton won her election in Illinois. The lawyer has served in the state House since 2017 (President Barack
Obama notably endorsed her 2016 campaign
), making her ascent to statewide office particularly quick.
Safiya Wazir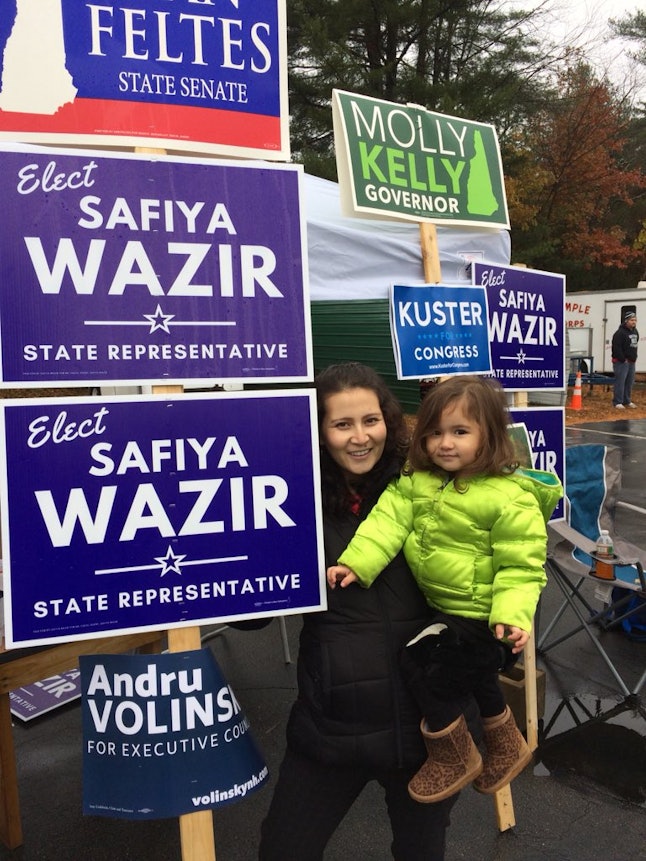 wazirnh on Twitter
Safiya Wazir's family fled Afghanistan
when she was 6-years-old and moved to New Hampshire as refugees when she was a teenager. Now a U.S. citizen, she was elected to the state House last week after unseating a four-term incumbent in the Democratic primary. The 27-year-old currently works with local organizations that provide assistance for low-income families and advocate for programs to help families and children.